Workplace dynamics and needs have drastically evolved compared to the job market a few years before. Health care sectors, Pharmaceutical companies, Surgical and Medical Devices companies or any healthcare wellness organization consider temporary staffing when they have projects which require additional assistance without long term commitments. Businesses often need a skilled workforce to deal with all the industry demands.
We prioritise Talent Based Outsourcing and have the required skills to identify the major growth areas of fresher or experienced professionals with our well-proven screening process we deliver the talent you need to keep you ahead in a demanding world.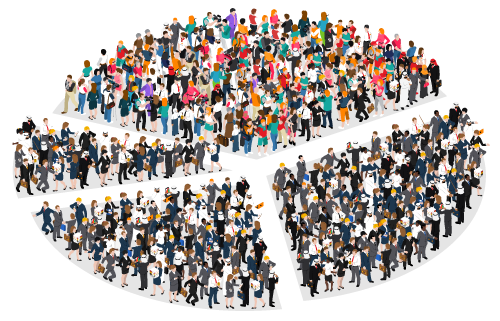 We also help in recruiting CONTINGENT WORKFORCE which is a significant element of any organisations workforce strategy as it provides business with additional agility and flexibility. Cost savings are the major benefits of hiring contingent workforce associated with the savings on administrative costs as compared to hiring and maintaining full-time employees.
We shall ensure continuous improvement in our processes by questioning, revalidating and raising the bar of our services and therefore we enforce Innovative and Strategic Workforce Solutions.
Advantages of strategic workforce

planning
Our first and foremost step of staffing manpower workforce is to understand and absorb client's requirements and search for the potential candidates with desired aptitude and competence. There are certainly two ends of any business administration, one for the front-end professionals and the other for back end support. They work as a team to get the entire task accomplished successfully and pro actively. We as a Contractual Manpower Organization comprise of several software experts skilled to handle a specific task seamlessly resulting into smooth and robust business model. We are an off shore workforce provider and leverage the true capabilities of recruiting your FRONT END AND BACK END SUPPORT MANPOWER SOLUTIONS with an immense knowledge of data management and security.